Metro Magazine: Inspiring Women in Business
PIA TRUJILLO
Pia Esthetics Day Spa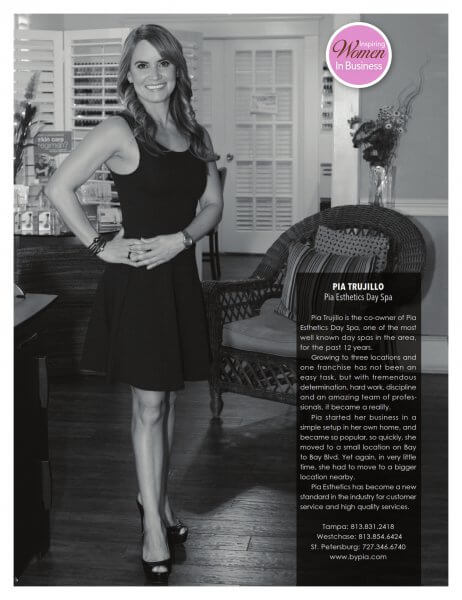 Pia Trujillo is the co-owner of Pia Esthetics Day Spa, one of the most well-known day spas in the area, for the past 12 years. Growing to three locations and one franchise has not been an easy task, but with tremendous determination, hard work, discipline, and an amazing team of professionals, it became a reality.
Pia started her business in a simple setup in her own home and became so popular, so quickly she moved to a small location on Bay to Bay Blvd.
Yet again, in very little time, she had to move to a bigger location nearby. Pia Esthetics has become a new standard in the industry for customer service and high-quality services.
Tampa: 813.831.2418